Shipping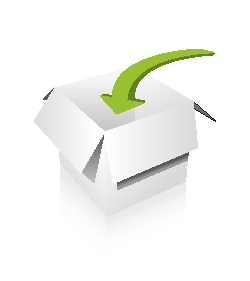 Package shipping: From a value of 29 Euros incl. VAT we ship free of charge. For orders under 29 euros incl. VAT, the shipping fee is 6.90 euros.
Delivery to packing stations is unfortunately not possible.
Delivery takes place ex-factory Winnenden on behalf of the customer.
Item-related delivery costs can be incurred for specific items. These will be displayed in your shopping cart accordingly.
Bulky goods are shipped ex works. If there are no shipping regulations, the choice of shipping method is subject to our discretion. 
You are also welcome to pick up the goods in Winnenden. In this case, please contact our service team.
We have to process orders outside Germany as a request. Corresponding shipping costs are determined and then sent to you as an offer. 
Payment Methods


Payment in advance
If you pay in advance, you transfer the invoice amount to our bank account. You will receive the bank details by e-mail after completing the order. As soon as we can post the receipt to our account, we will ship your order.


Billing
Transfer the invoice amount to our bank account after receiving our invoice. You will then receive the bank details by letter.  Your order will be shipped according to delivery times. First orders are unfortunately only possible in advance or PayPal.


PayPal
You can pay for your order via PayPal. PayPal offers you the possibility to pay by direct debit or credit card. Visa, MasterCard,  American Express and Discover credit cards are accepted. You can create a PayPal account for free on PayPal. Legal  Agreements for PayPal Services

Klarna
Klarna is an online payment method that allows customers to pay later or pay in installments for their purchases. Customers  can make their purchases and later receive an invoice that they have to pay within a certain period of time. Alternatively, you  can choose to pay the amount in several installments.
Google Play
With the help of Google Pay, secure and uncomplicated online payment for ordering our sports equipment is made possible.  After setting up a Google account and storing the payment and shipping information, payment can be made via our web shop.  Add items to cart, checkout and pay with Google Pay.