Die Gotthilf BENZ Turngerätefabrik GmbH + Co. KG
is one of the leading German manufacturers of gymnastics and sports equipment worldwide with headquarters in Winnenden in Baden-Württemberg and a subsidiary in Austria. 
The family company was founded in 1907 and since then has been for four generations in Winnenden leading the entire range of gymnastic equipment, gymnastics and sports mats, children's gymnastics equipment, therapy equipment, ballet accessories, equipment cabinets, cloakroom benches, all floor, wall and built-in equipment, goals and other football, handball, basketball, volleyball, tennis and badminton accessories, table tennis facilities, all equipment for athletics such as high jump and pole vault mats and equipment, hammer throwing, javelin and hurdle systems, stainless steel equipment for swimming pool construction such as jump and start systems, steps, protective railings and swimming pool accessories, turnstile and entrance facilities, mats and small devices for rings, judo and box, fitness and weight training equipment as well as playground equipment.
Headquarter departments on the picture: administration, wood production & logistics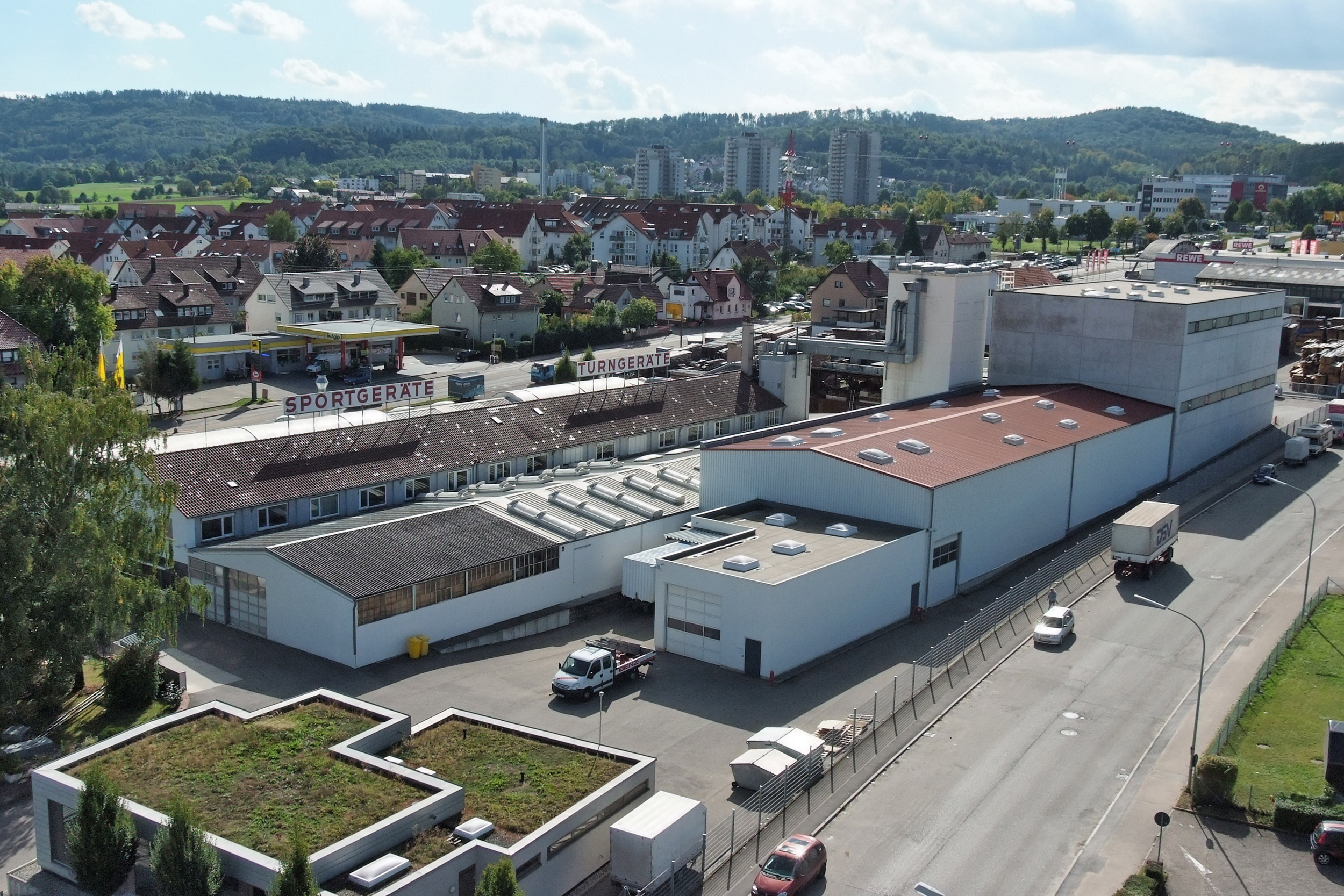 Factory building in 1952 (part of today's headquarter building)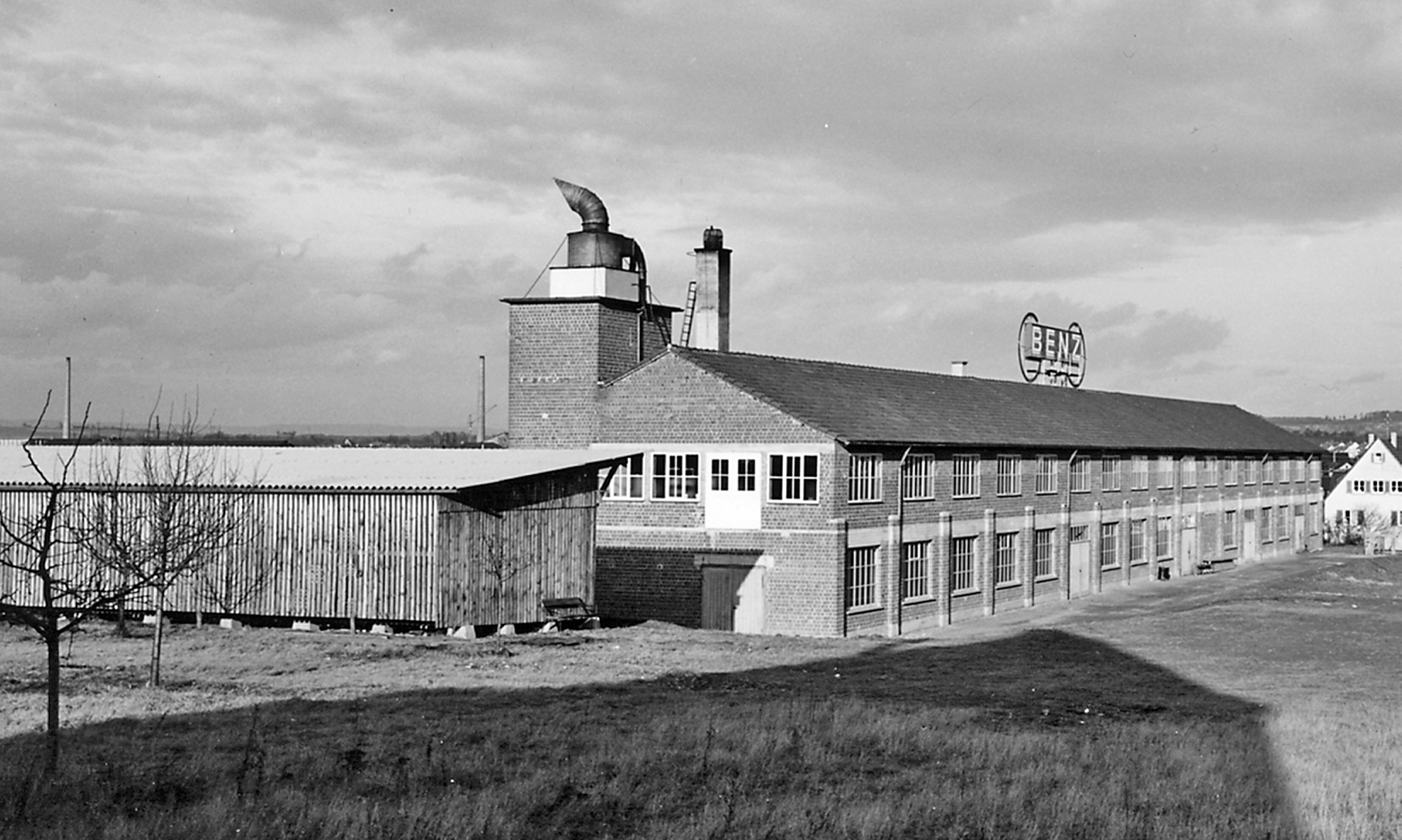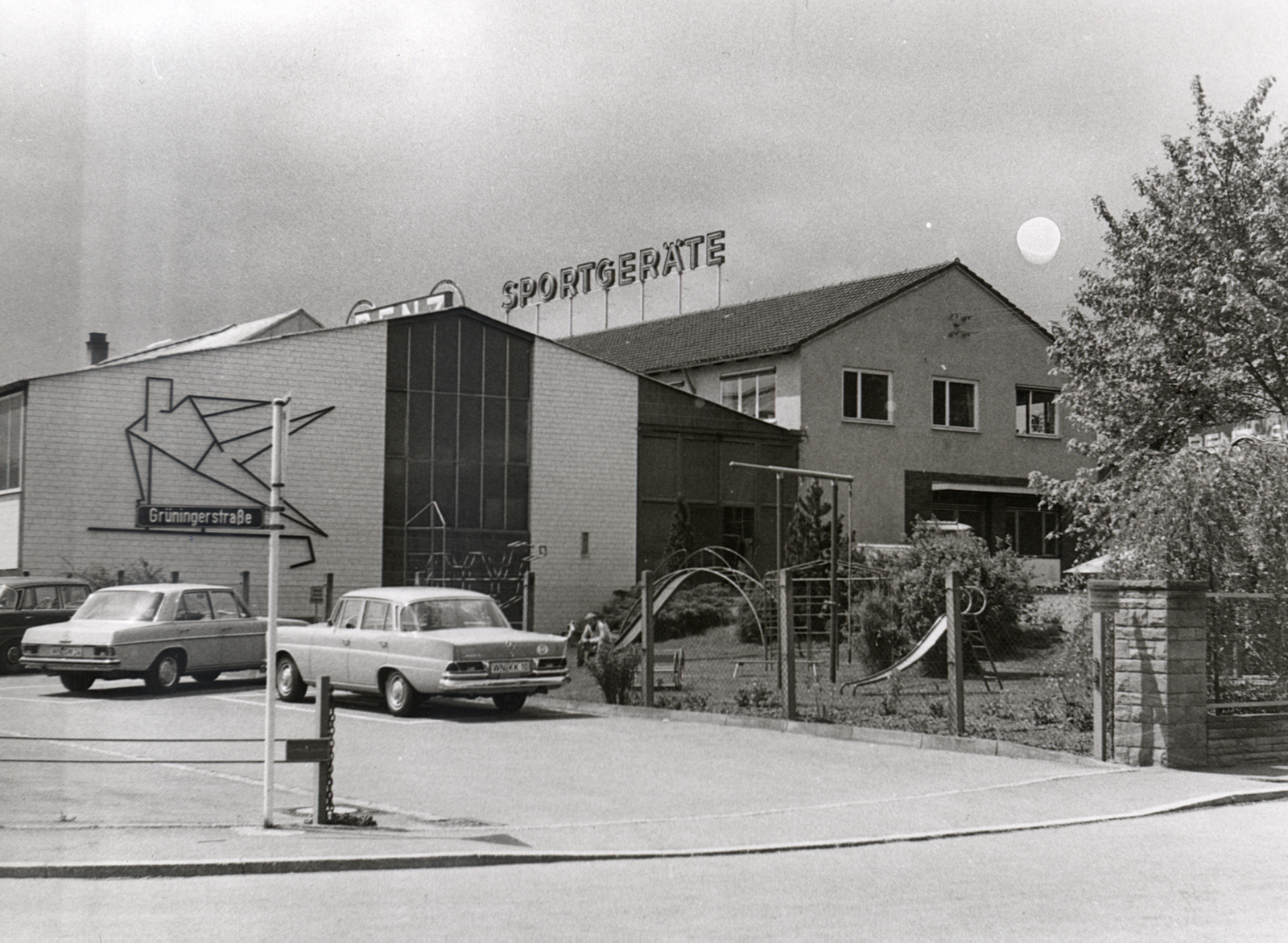 BENZ gymnastics and sports equipment is used in professional sports as well as in popular and school sports. National and international events, such as the athletics championship in Berlin 2009, athletics meetings or gymnastics events are held with BENZ equipment. For interested athletes, the employees of Benz are available as competent contacts during such events.
From locksmith to World Cup outfitter
Gotthilf BENZ Turngerätefabrik GmbH + Co. KG – a family business with a heart for sport and exercise
Winnenden – "How do you know our company?" This question usually brings a smile to the face of the person being asked, childhood memories come to mind. "Everyone can tell their own personal story!" says Florian Bovie, Sales Manager at BENZ. There is always an emotional connection, be it the mats you played on in kindergarten or parallel bars, horse and buck you trained on at school. The catchy BENZ lettering is associated with a sense of achievement such as the high jump achieved or the successful lay-up.
"Sport thrives on emotions" - that is what makes BENZ so special. This does not only mean the emotions of sports and games, but also those of the workforce: "We have a large number of employees who have been in the team for decades." Around 200 employees work for the family company in Winnenden on a production area of more than 38,000 m². It is currently managed by the sibling duo Gunter and Karin Benz and the fourth generation is in the starting blocks: Alexander Benz has been bringing youthful spirit into the company since 2014. This ensures that BENZ is and remains a rock-solid, Swabian company.
The term "family business" goes even further: with a lot of commitment, skill and diligence, the entire workforce works together as a family and thus contributes significantly to the success of the company. So it can also happen that the managing director, Klemens Winkler, together with the fitters, moves the floor exercise mats at an event. With around 100 employees in production and assembly, the engineers and designers, BENZ always provides new developments and ideas; technical sales and field service support the customer from the idea through planning to the finished sports hall. The company is always a competent partner for municipalities and sports clubs for advice, planning, as a full-service provider and full-range supplier for sports facilities of all kinds. Even after the project has been installed and handed over, customers continue to receive the "Benz all-round package" including sports facility service and maintenance. For gymnastics festivals and sports events, the company keeps complete equipment in stock, which can be borrowed from the organizer.
The company history of BENZ began more than 100 years ago in Winnenden: Gotthilf Benz founded a metalworking shop in Kirchstrasse in 1906. From 1920 the production of sports equipment began. The first devices included parallel bars and bars - two products that are still produced at the Winnenden site today. As early as the mid-1920s, the company was expanded to include its own joinery and saddlery.
In 1952, a new chapter began with the second generation of Otto Benz, Gotthilf's son. BENZ started producing sports equipment at what is still its current headquarters on Grüninger Strasse in Winnenden. Over the years, further additions and extensions with metal, wood and leather processing were added.
In 1974, the third generation entered the scene: Gunter Benz, the grandson of the company founder, took over management of the company and in 1975 his sister, Karin Benz, took over the management of the company.
The building complex was expanded again in 2005 with a large and modern high-bay warehouse and only a short time later the newly built training center and the canteen provided for further training and the physical well-being of the employees. A technically state-of-the-art extraction system for the joinery is the latest structural extension to date. It ensures that the production leftovers from the carpentry shop are sent directly to the company's own thermal recycling system, so that almost the entire plant is heated in an environmentally friendly and CO2-neutral manner.
The company moves with the times not only in the technical area, the machines and systems: New sports trends such as exercise landscapes (a flexibly buildable course made of trampolines, hanging ropes, climbing walls) and other sports equipment for performance centers, swimming pools, stadiums or digital projections, in which the athletes become teammates themselves, challenging the sporting zeal of young people and adults alike. With its range of services and products, BENZ offers an almost perfect performance profile for all areas of sports equipment and is characterized by award-winning quality and the highest standards in terms of safety.
The World Cup outfitter - The company is now one of the leading manufacturers of sports equipment in Europe and one of the most renowned outfitters in competitive and top-level sport worldwide - major events such as international athletics events have been outfitted, among other things.
Since the summer of 2023, BENZ has also been the official handball goal partner of the European Handball Federation (EHF) and will supply the handball goals for the various EHF competitions, including the European Wheelchair Handball Championships, from 2023 to 2026.
Not only sports teachers will find what they are looking for! In addition to equipment for all ball sports, athletics and children's sports, floor and apparatus gymnastics, there is also a wide range for fitness and yoga enthusiasts, strength and martial artists, divers and swimmers, for private individuals and recreational athletes. Even the sustainability aspect is not neglected: The Benz Fairtrade range offers a wide range of fairly produced balls and equipment.
At BENZ, "Original" means more than Made in Germany; it stands for Swabian workmanship true to the company philosophy "Quality is our discipline"
Visit our
Object furnishing,
Service & maintenance
and our innovative
Product developments!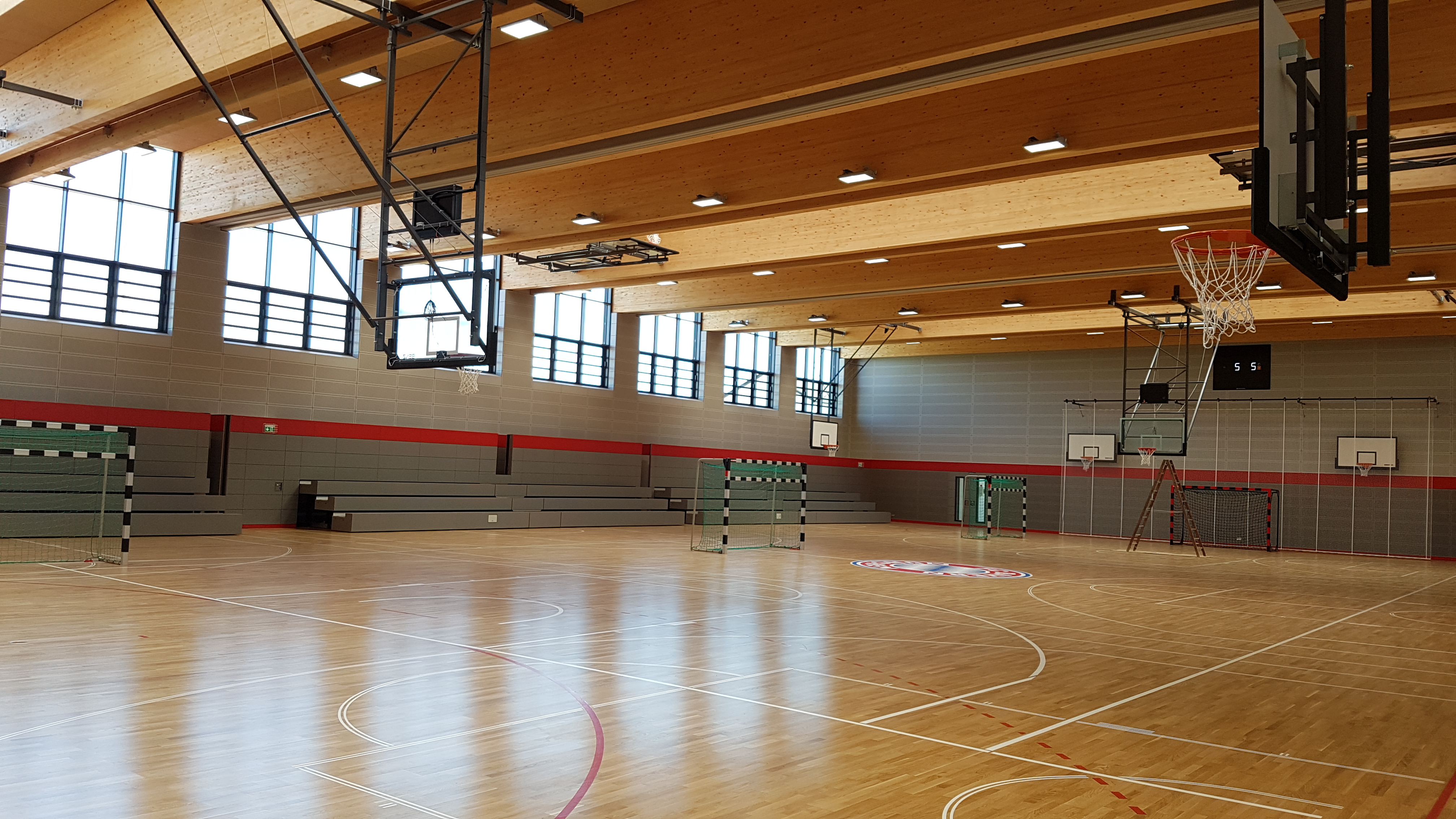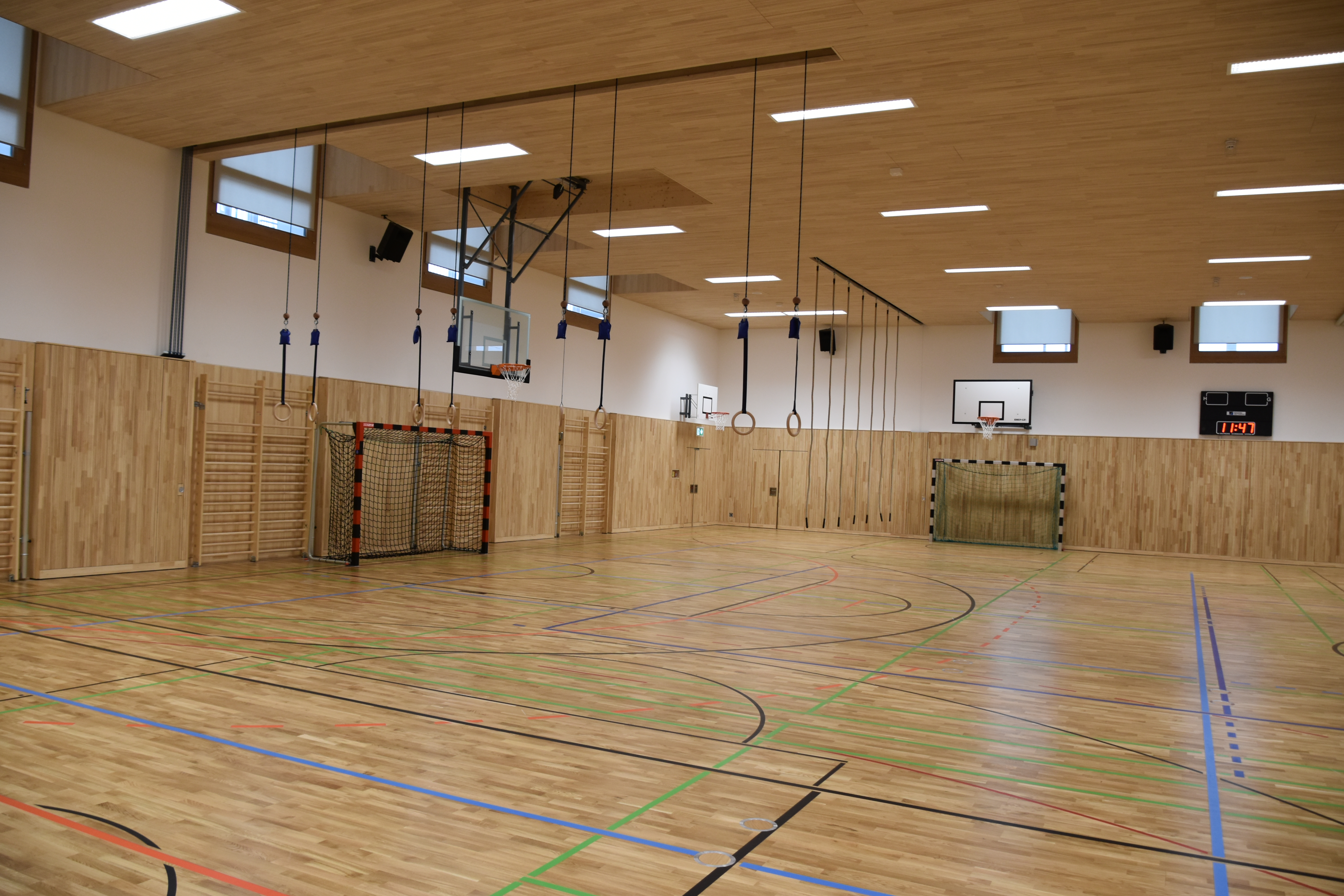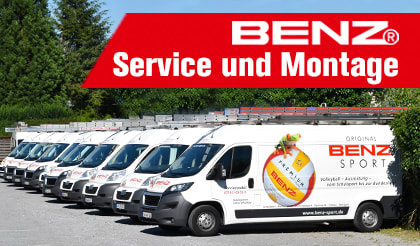 150 of our trained specialists manufacture sports equipment using modern manufacturing methods on over 38,000 square meters of production space. The processing of wood, steel, stainless steel, aluminum, leather and plastic takes place entirely inside of ours production centers. The Benz gymnastics factory has its own planning, development and construction department. Our departments rely on the specialist advice of architects, building and sports authorities, associations and construction companies. The gymnastics and sports equipment is continuously developed in cooperation with universities and sports associations. With "security" being one of our main goals BENZ works actively as a part of national and international organizations and institutes.

There is more to this designation of origin than just the good name BENZ: commitment, quality, guarantee - a philosophy that you can trust. "Original" - at BENZ means more than Made in Germany. "Original" - at BENZ represents Swabian workmanship.
With the latest manufacturing methods and tried and tested quality awareness, new innovations are constantly being created and new product improvements are being implemented, which our experts develop in constant cooperation with athletes and sports experts. This concentrated competence turns every piece into an "original".
School sports, popular sports, competitive sports, hobbies, leisure, games and fun. From the lightweight shuttlecock to the heavyweight barbell. From the care set to the power machine. We cover a wide range of all sorts of products and yet it is not enough for BENZ!

As a full-range supplier, BENZ takes on the project planning, equipment, installation and maintenance of sports halls, outdoor sports facilities, swimming pool facilities and their peripherals (e.g. access systems, cloakrooms).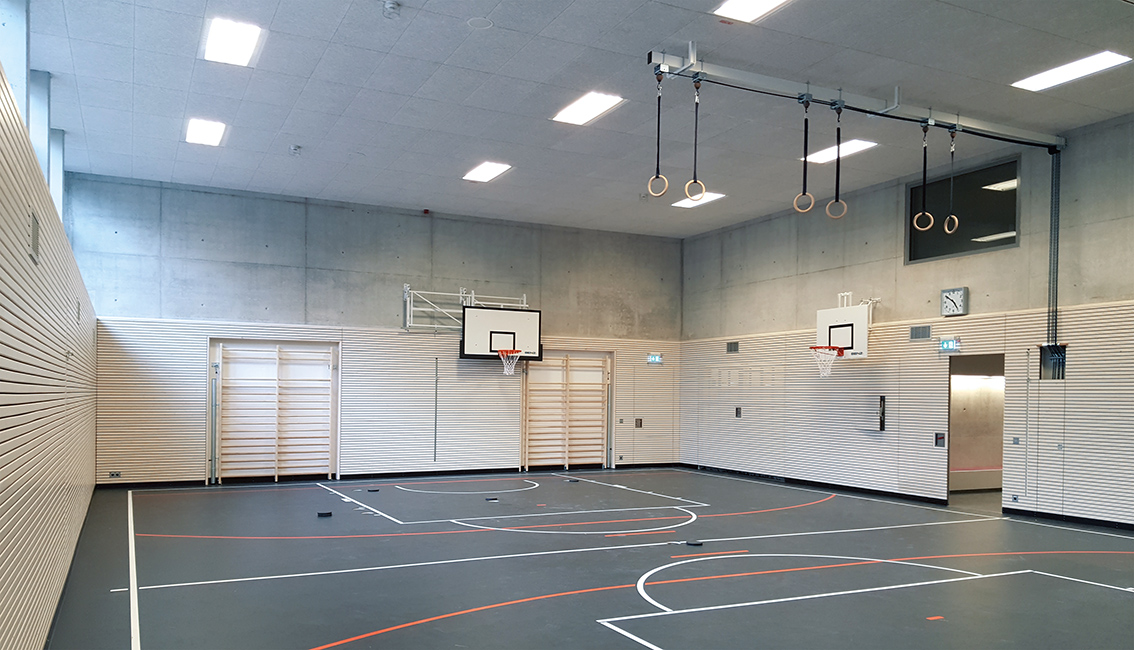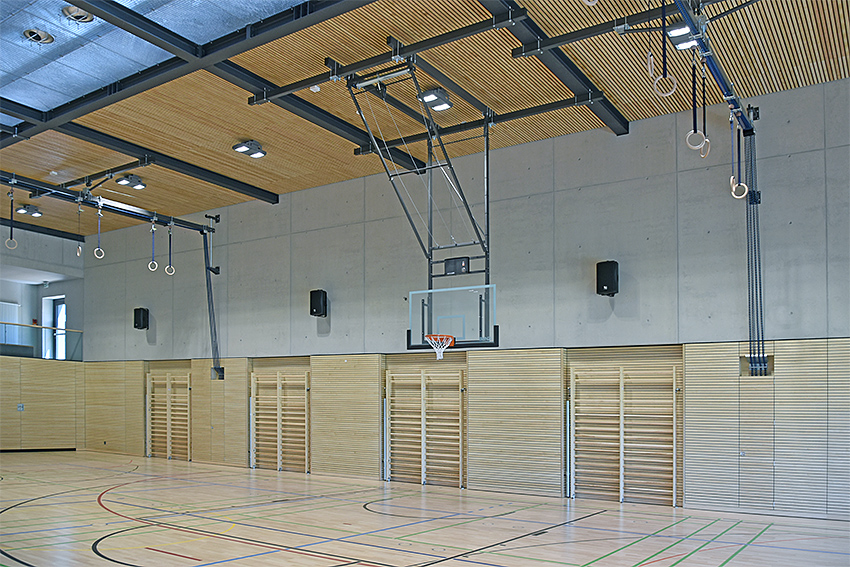 Benz climbing walls - safe climbing on artificial climbing systems. The Benz Concept for "Climbing in School and Club"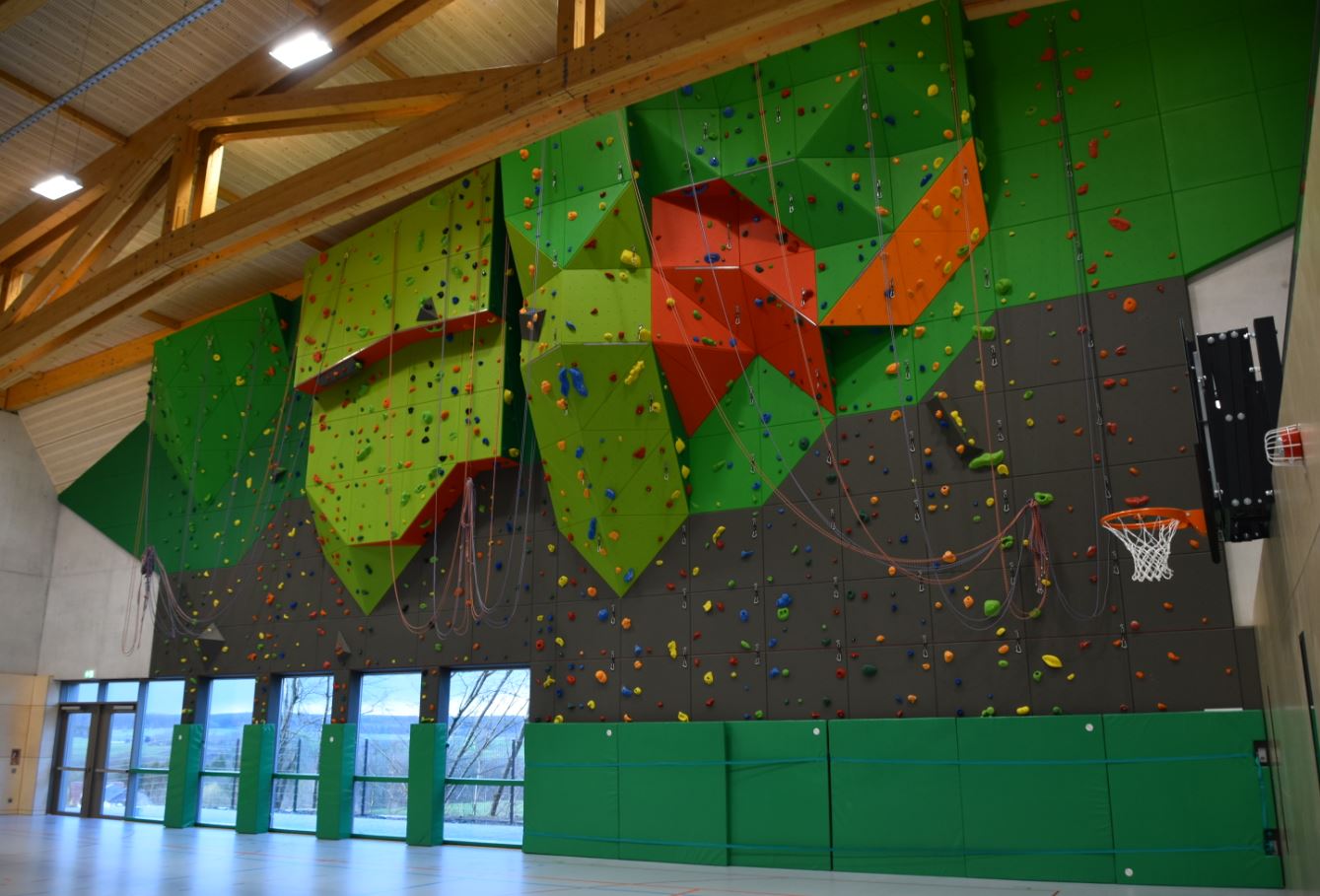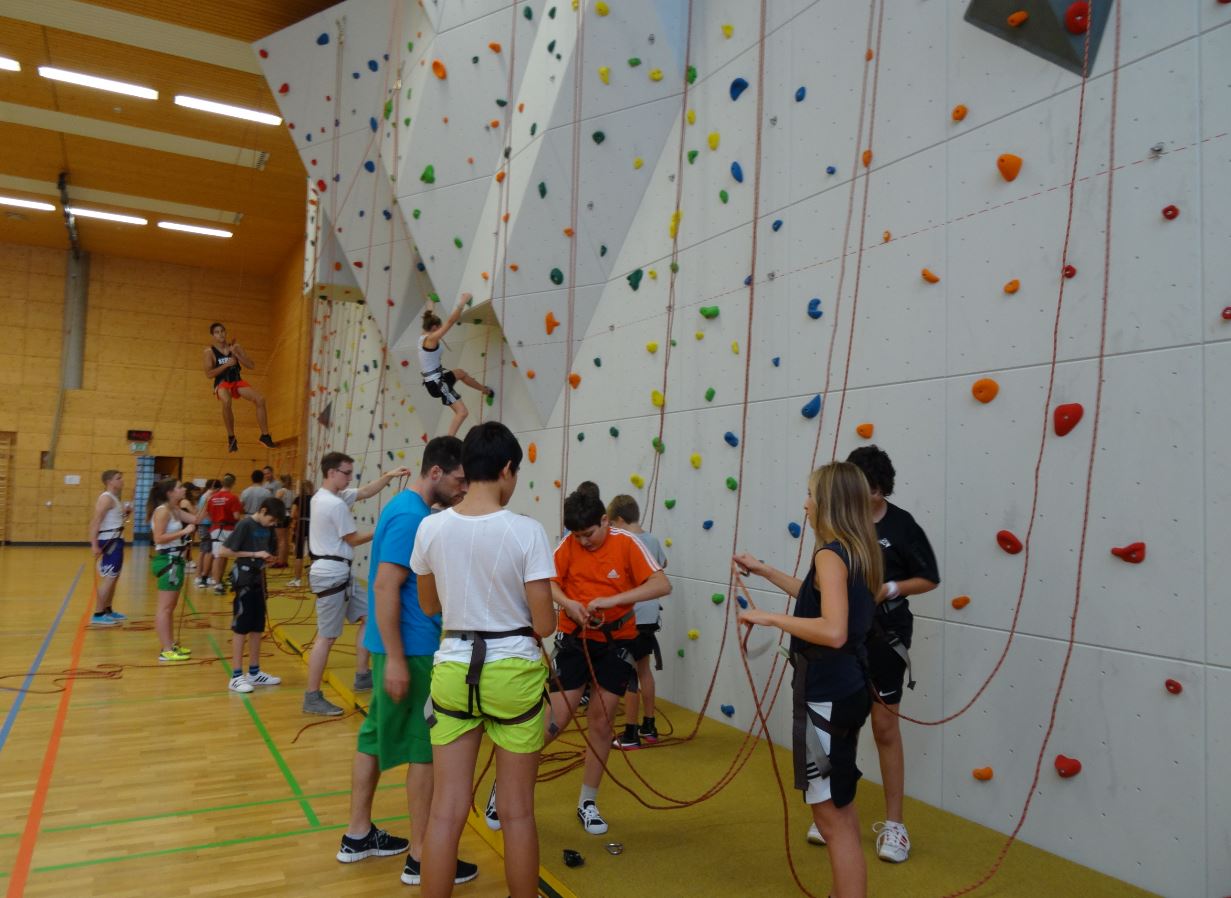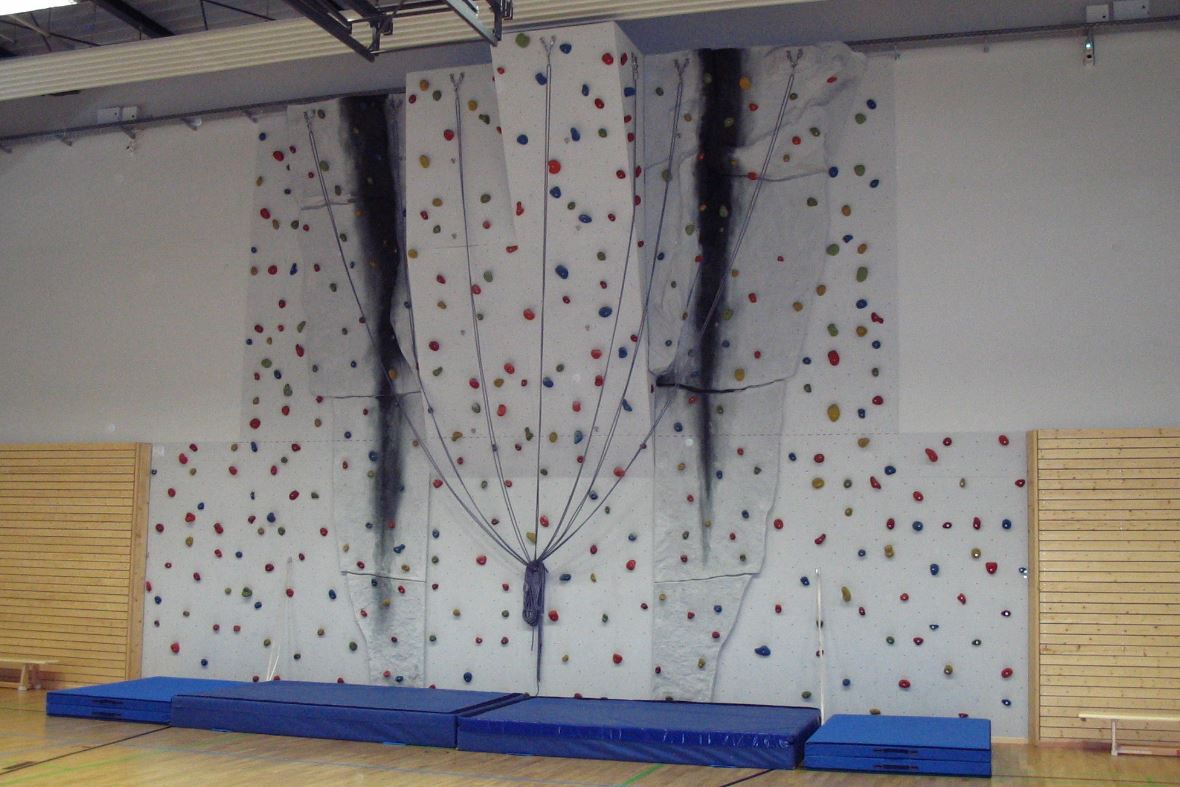 BENZ services - as colorful, diverse and dynamic as the sport itself! BENZ wants to enable performance with its wide range of services and products. Therefore, BENZ focuses primarily on performance and quality. The level of BENZ is high. The internationally protected trademark BENZ® ensures that you are getting the best quality for your money. The small ® is therefore of great importance.
Contact



Gotthilf Benz Turngerätefabrik GmbH+Co. KG
Grüningerstr. 1-3
D-71364 Winnenden
Telephone : +49 07195/69 05-0
Sales:         +49 07195/69 05-88
Fax:            +49 07195/69 05 77
Email: info@benz-sport.de
Web: sportbenz.de and benz-sport.de